Look at my name and then criticize my cache.
Is it too over the top? Too busy? Too noticeable? I also have glued some mushroom candles inside of the lid, so when you open it they POP right out, lol. And we made a mushroom hitchhiker travel bug too
which can be seen hanging from the lid in the last pic
I clear coated the box so that paint will hopefully last longer too.
and my FTF prize is an etched bracket/shelf fungi that i sanded down so it'll stand on its own, but I thought it was supposed to be F2F and not FTF, lol.
You think they'll mind?
The back side of it can be seen in the final pic...(yes, its a real mushroom)
I also included a $2 scratch ticket for the 2nd to find prize.
Thanks in advance. My girlfriend and I spent a lot of time on it, lol, probably too much
Sorry for the poor image quality.
Now, just gotta find a creative place to place it once I find a few more caches and get newer ideas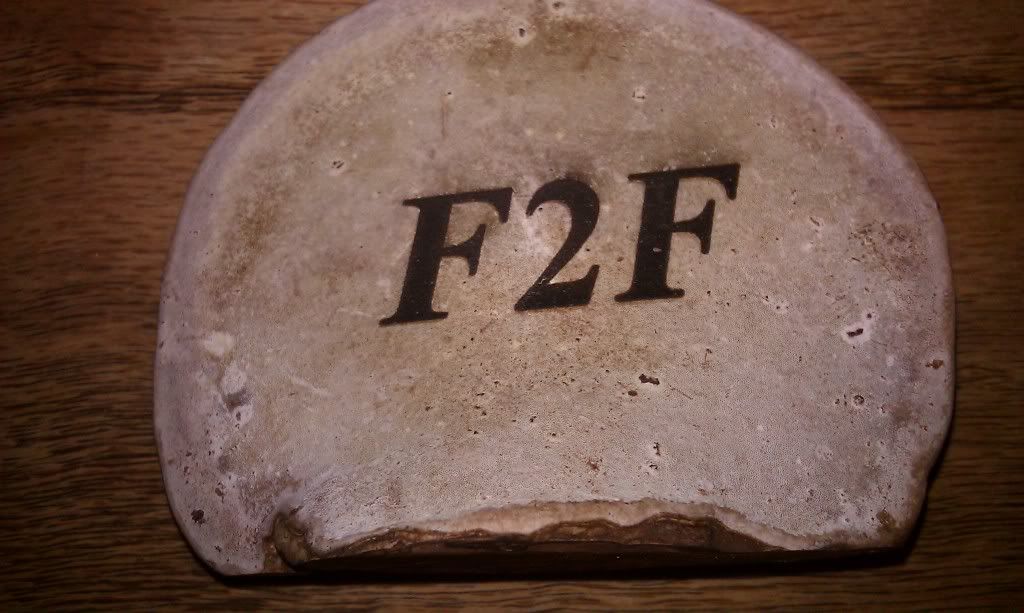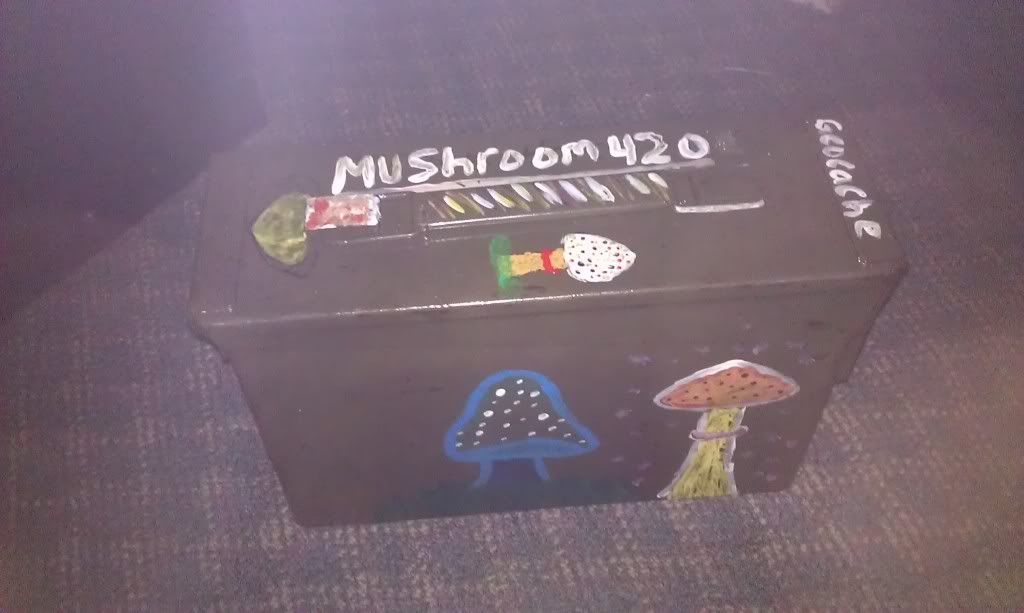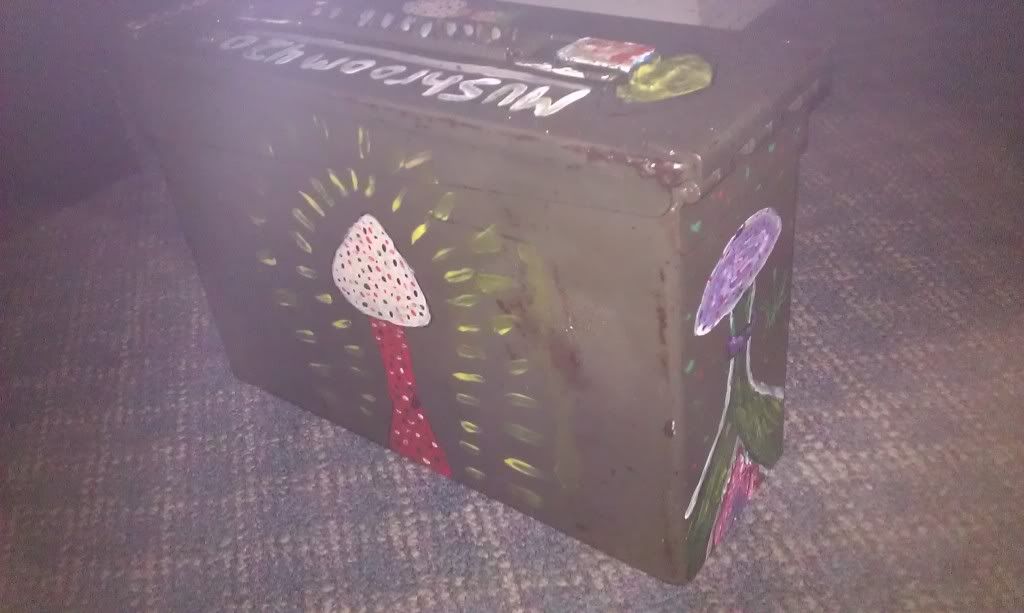 EDIT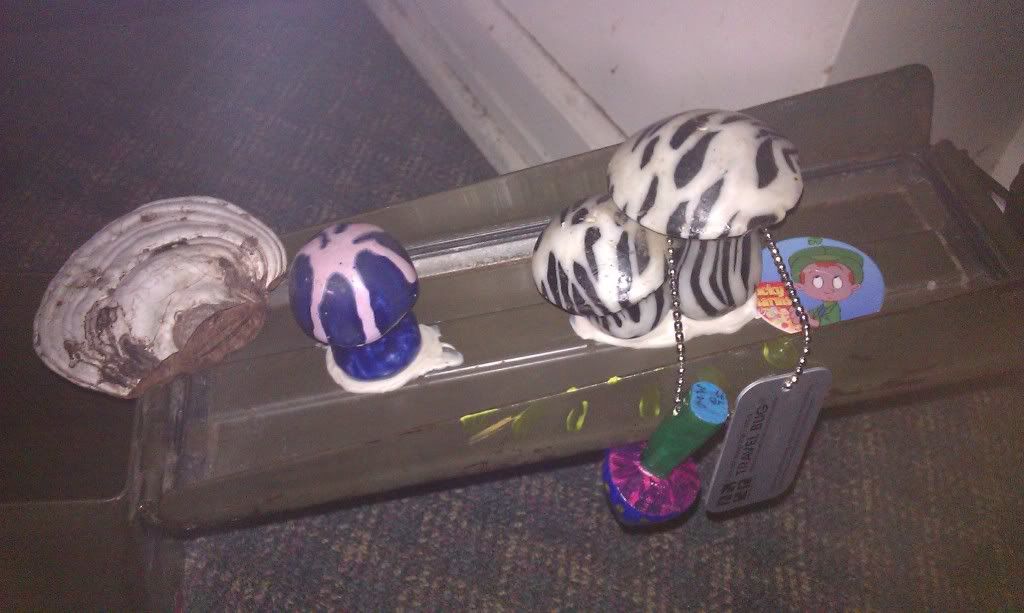 This post has been edited by Mushroom420: 01 May 2012 - 02:58 PM